ROMANTIC HIDE-A-WAY Just $475 for a weekend getaway for two!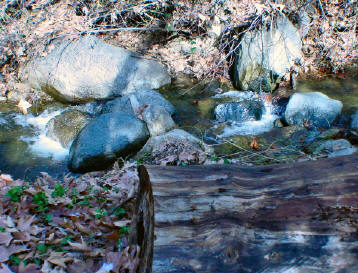 Includes Friday dinner at the Gateway, bottle of Buellene's wine or Martinelli's in your room*, fresh roses, Reimers locally Hand made wrapped chocolates, morning horseback ride in Three Rivers, Saturday.
Spend the Day in Sequoia National Park, early dinner at the Wuksachi Lodge in Sequoia, return to Romance in your cozy and secluded cottage with view of the creek.
Breakfast room service Sat & Sun.
"Thank you so much for your kind hospitality, cozy rooms and simply delicious breakfasts. We enjoyed the gorgeous mountains & canyons of the park, were awestruck by the majesty o f the trees, and found the night skies from the colors on the peaks at sunset from from Moro to the dizzying pageantry of stars-so, so many more than from my West Lost Angeles balcony – all breathtaking, and appreciated coming home each evening after long days on the trails to your warm welcoming home.

Take care, and thanks again, We'll carry memories of this getaway weekend with fondness for years to come.

T. Chen & L. Chang"

---

"What a beautiful place to stay! Artfully decorated and the view and landscaping were breathtaking. WE enjoyed our stay very much and look forward to returning for another enjoyable stay.

Thanks

Tom and Jeanne Naughton"

---

"A very pleasant stay, we all love this place! Wish we could have stayed longer. Next time. Until then…….Thanks for your warm welcome & hospitality.

Joe, Wendy, Sofia & Sandra

Brooklyn, NY"

---

"Two days has just not been long enough in our little cabin. Sad to leave, but looking forward to our return.

Gary, Deb & Ceri Natman

Farnham, Surrey, ENGLAND"

---

"Danette

We enjoyed our stay here immensely from the stars, the noises of stream & birds & the smell of jasmine. The cabin truly says, Welcome Home. Wish we had another day and we are happy to have found you.

PS It was your voice and welcoming way that allowed me to choose Cinnamon Creek.

Thanks so much for all

Marian Freedmen

Vermont"